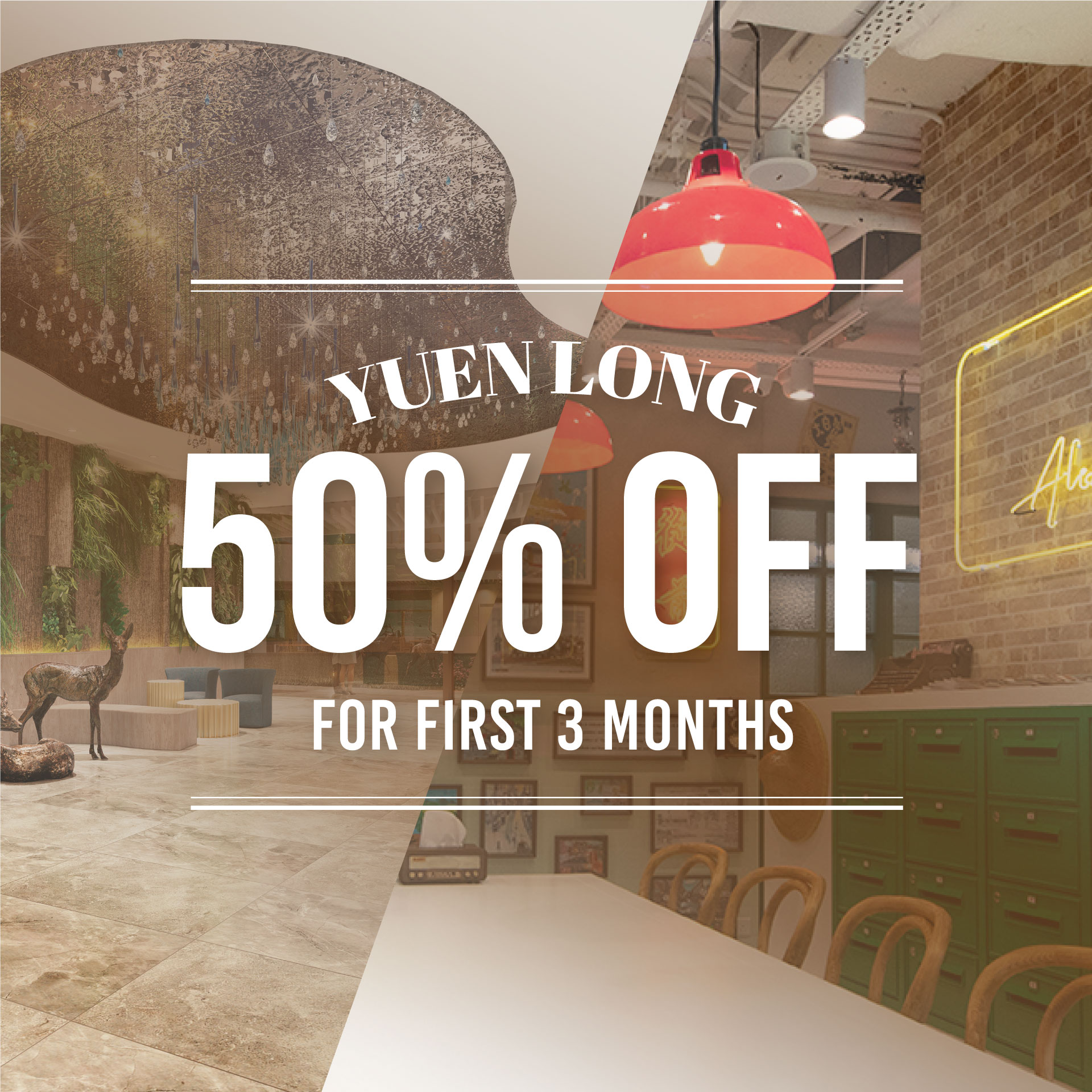 Experience excellence in Yuen Long – Star Group's commitment to quality now extends to coworking space! 50% off first 3 months!





We are excited to offer a limited-time promotion to our Yuen Long coworking space, inspired by the recent success of Star Group's After The Rain residential project.





With exceptional quality and attention to detail, this residential project has become a benchmark for excellence in the Yuen Long area.





As part of the Star Group family, we are proud to bring that same level of excellence to our coworking space.





For the first three months of a yearly rental, you can get 50% off your private room and experience the same level of quality and attention to detail that's made After The Rain such a success. Don't miss out on this opportunity to upgrade your workspace and be a part of the winning team in Yuen Long!




Terms & Conditions:
1. Offer Validity: The offer is valid for new members starting their membership before May 2023.
2. Minimum Commitment: A minimum commitment of 12 months is required to be eligible for the offer.
3. Promotion Exclusivity: This offer cannot be used with other promotions or discounts.
4. Changes to Terms and Conditions: Metro Workspace reserves the right to modify, update, or discontinue the offer at any time without prior notice. Any changes to the terms and conditions will be updated on our website.
5. Final Decision: Metro Workspace reserves the right to make the final decision regarding the promotions and any disputes related to it.